We're Hiring for Kitchener Lawn Care Jobs
We are always hiring for Grounds Maintenance positions in Kitchener-Waterloo, Cambridge, Guelph
Gardener, Landscaper
Maple Leaf Lawn Maintenance – Kitchener-Waterloo, ON
Maple Leaf Lawn Maintenance is an independent locally owned, lawn, garden, and grounds maintenance company that serves the Kitchener-Waterloo, Cambridge, Guelph, and surrounding areas.
We are currently looking for self-directed individuals with approximately 2-3 years experience working in a hands on environment performing grounds maintenance.
Candidates should be comfortable operating small equipment such as a walking lawn mower, riding lawn mower, trimmer, aerator, edger etc. Experience with gardens, landscaping and plant identification is preferred.
Candidate will be comfortable and accustomed to working in a variety of extreme weather conditions, such as hot, humid, rainy, windy and snowy (Winter)
Must have a Valid 'G' license, and clean driving record
Competitive wages, commensurate with experience
Safety shoes required
Preference will be given to individuals who have experience working in a physically demanding environment and can lift at least 40 lbs.
Send resume to the attention Mark or Maria at: info@mapleleaflawnmaintenance.com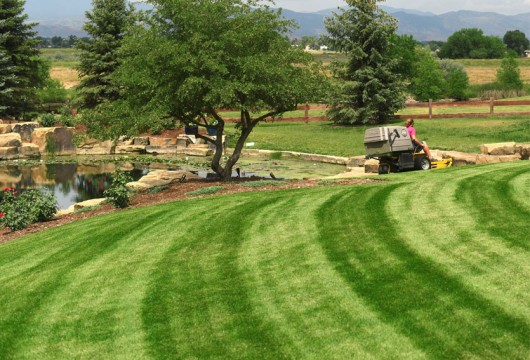 Want a Quote or Expert Advice?
If you need a quote on your grounds maintenance project, feel free to call or email us and we'd be glad to help.
519-721-8214